Here on Tapas, we have a bunch of different events that offer new opportunities to discover new and returning series alongside hidden gems, all while earning ink along the way!
We offer new events throughout the year, some of which are seasonal and offer more opportunities to either Unlock new episodes to earn ink or Read new/ already-owned episodes to earn ink. (You can learn more about the difference between our events within this article: What is the difference between a Reading Event and an Unlock Event?)
New Release Events
New Release Events allow users to earn ink on the day that a new series drops. All you need to do is read a certain number of episodes, and then you'll earn your bonus ink. Sounds cool, right?
New Season Events
New Season Events are events we run for series of ours that are about to drop a new season. Typically these events allow you to catch up on previous episodes by offering free episodes + additional ways to earn ink!
Series Finale Events
Bye-bye for now! Series Finale Events give you a chance to catch up on a series before it ends by offering additional free episodes. So if you've fallen behind, they're a great opportunity to get up to speed before the series comes to an end!
Binge-a-thons
Binge-a-thon Events are a great way to unlock new episodes from new series, both Comics and Novels! You get to unlock new episodes from the Binge-a-thon Comic and Novel series collections, allowing you to participate in multiple Missions. It's basically getting rewarded for doing what you love - binge-reading your favorite series!
These events also allow you to participate in multiple Missions across multiple series, sometimes amounting up to 50,000 in bonus ink across multiple missions!
Inksgiving
Inksgiving is a community event dedicated to showing our love and support to all the creators in our platform by showering them with Ink.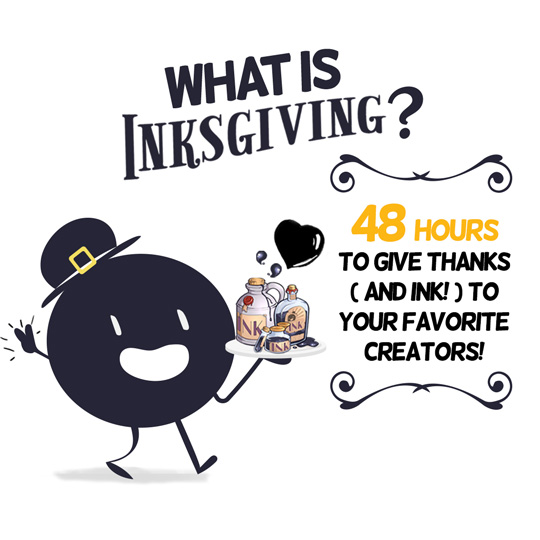 It's as easy as it looks! Fans buy ink from the Ink Shop and use it to support their favorite creators by going to the series and tapping on Support. Ink that was previously earned or earned during the event can also be used. Not seeing ink? Update your app today!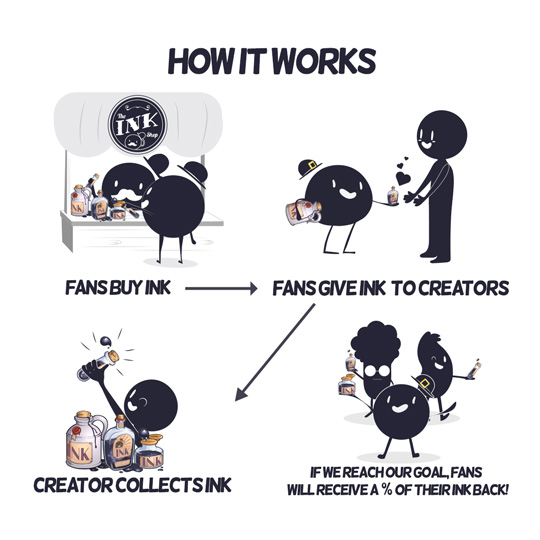 During this 48-hour period, fans will be gifted back a percentage of their individual contribution of the ink they gave to creators. If we reach 5 million drops of ink, fans will receive 5% back, if we reach 10 million, fans will receive 15% back based on the amount they individually gave during the event. Fans will receive this gift after 30 days.