The 300 px by 300 px thumbnails previously used to showcase each series around Tapas have recently been updated to a larger, richer format!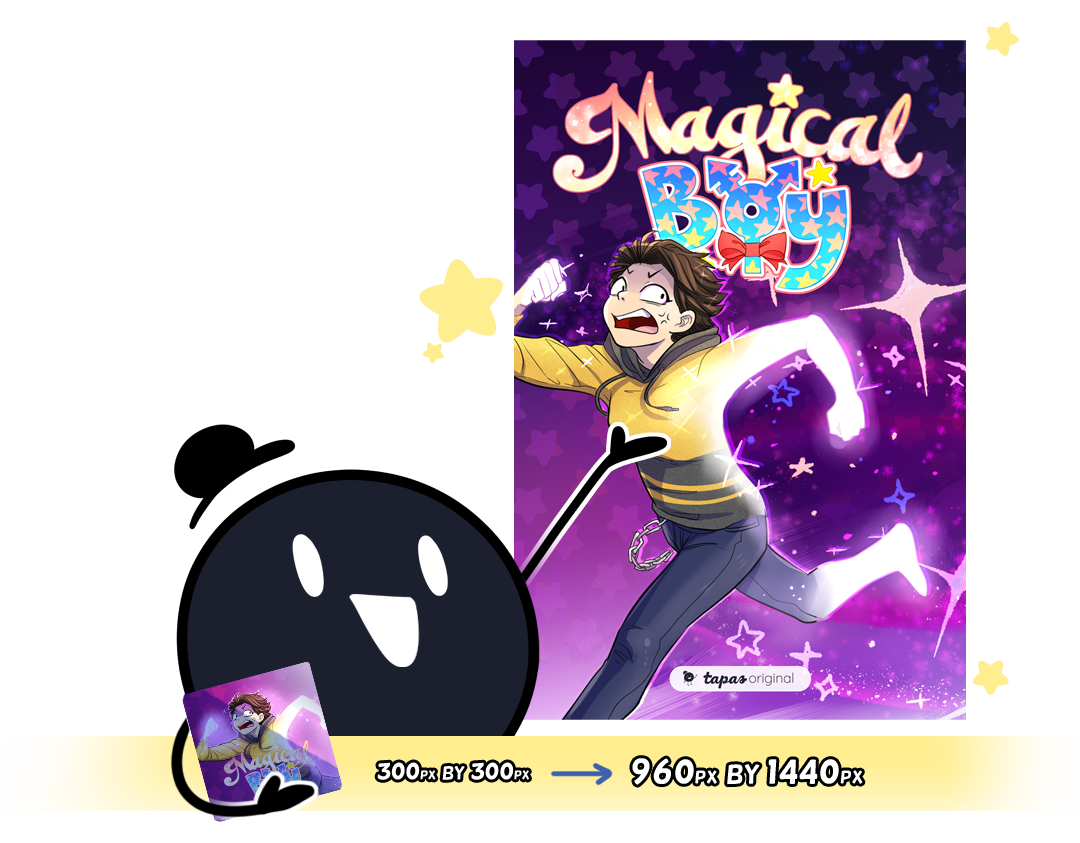 The new format models a book cover so creators get additional space to better show off their story!
Book Covers on Tapas come with a new 1:1.5 ratio (960 px by 1440 px). We suggest working larger at 1920 px by 2880 px and exporting at 50% for the best quality results.
Titles will be required on your Book Cover, as series titles will no longer automatically generate under the cover as they did with thumbnails.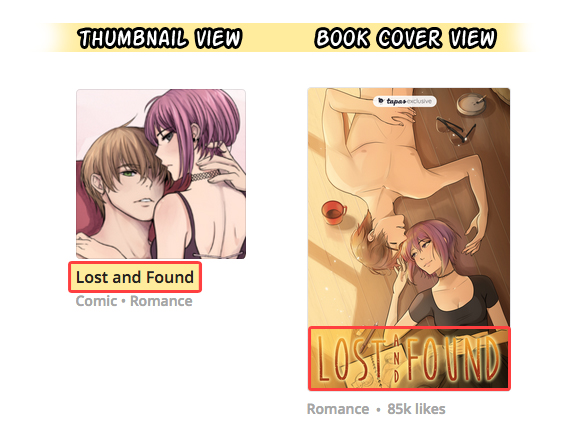 Book Cover Content
Tapas, as a whole, is a community of individuals from all ages and cultural backgrounds. Although we believe creators should have the freedom of artistic expression we must also acknowledge our reader's experience on the platform. Exposure to mature themes, stories or artwork should be an opt-in experience for readers -- similar to the mature filter readers must opt-in with in order to view mature material.

Thus, Book Covers and Thumbnail images must follow our Terms of Service and Content Community Guidelines. If any Book Cover or Thumbnail breaks our TOS or Content Community Guidelines, the series will be temporary interstitial until the images are altered.



Template



We've put together a simple template to help you get started on your book cover! Feel free to check out our template below!