While most series on Tapas are free, some have locked episodes. Locked episodes are marked with a small lock icon, and can be unlocked with coins, or by using "free episodes" you may have received for that series.
You can unlock one episode at a time, or unlock every available episode at once to save some coins.
Unlocking episodes
To unlock an episode, simply tap a locked episode from the series screen, or swipe from one episode to the next while reading.
If the next episode is locked and you don't have any free episodes remaining, you'll be given unlocking choices. 
Once you've made your selection, the episode will unlock so you can continue reading. If you don't have enough coins to unlock the episode(s) you want, you'll be taken to the Coin Shop to get more first.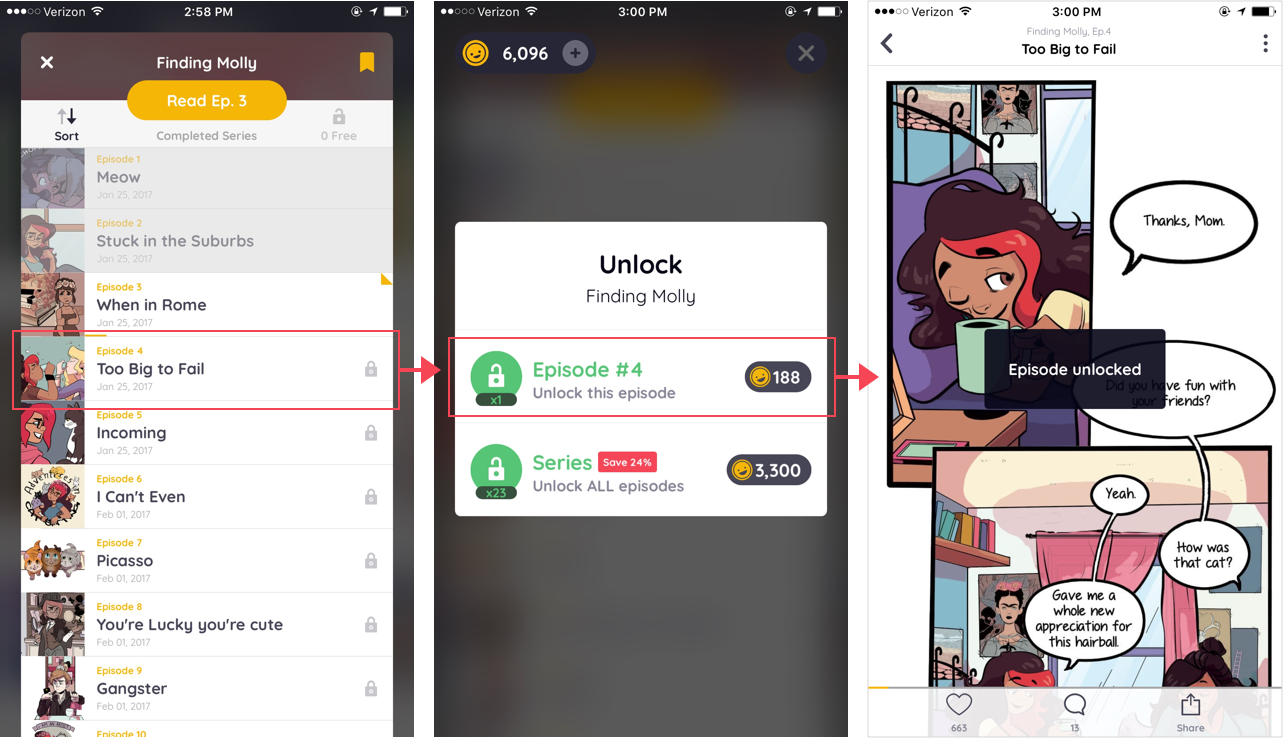 "Free to Read" series
Some series are "Free to Read," which means they let you start a timer to wait and unlock episodes for free. You may also receive free episodes in your Inbox from time to time, which will let you unlock an episode of a specific series without using any coins.